Little Runners operates each school holiday, (except Christmas).
Holiday Club is OPEN TO ALL children, even those who don't attend Little Ealing Primary School.
ACCESS – via the Hereford Road entrance, via the large metal gate. (we are through the red door)
FOOD INFORMATION
BREAKFAST– provided for those coming at 8am
LUNCH – Children need to bring a NUT & SESAME free packed lunch (lunches are checked and any items containing nuts will be removed and will need to be collected by parents at home time).
SNACK (am) – Children need to be bring a small morning snack, i.e. fruit
SNACK (pm) – Little Runners will provide an afternoon snack for those staying past until 6pm
Cooking Activities – all ingredients provided by Little Runners.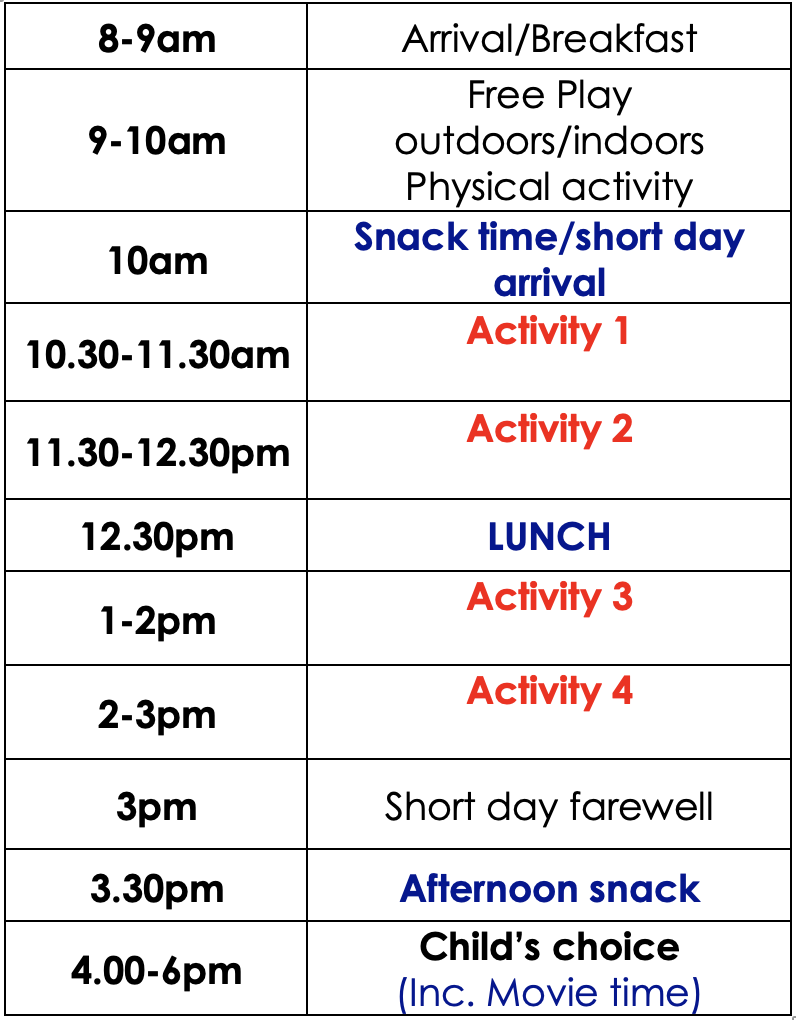 Our next holiday club is SUMMER 2022
FRIDAY 22nd JULY to THURSDAY 1st SEPTEMBER.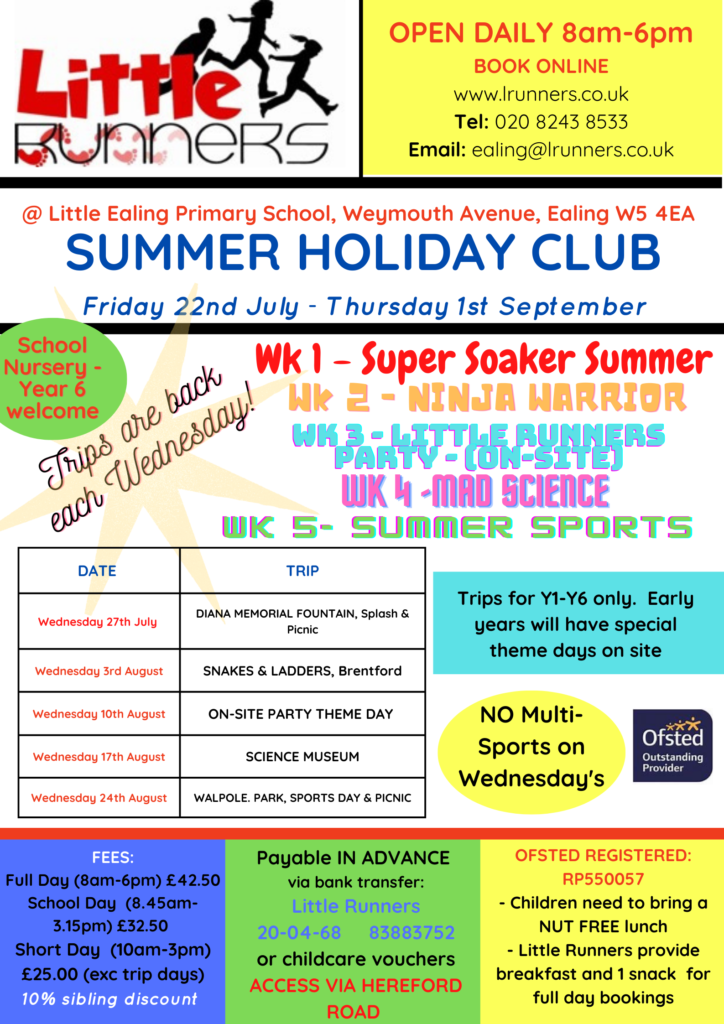 Bookings need to be paid IN FULL before the start of the holiday to secure your child's place.
Each WEDNESDAY, there will be a trip OR on-site event.
On these days we will NOT be offering a short day (10am-3pm) booking option, as we need children in earlier to prepare.
EARLY YEARS – (Nursery & Reception children) will NOT be going on trips; they will have their own special events on site.
Multi-Sports Club – SUMMER CAMP 2022
Following the previous success of the Multi-Sports Camp, we will be running them once again for KS2 children throughout the Summer.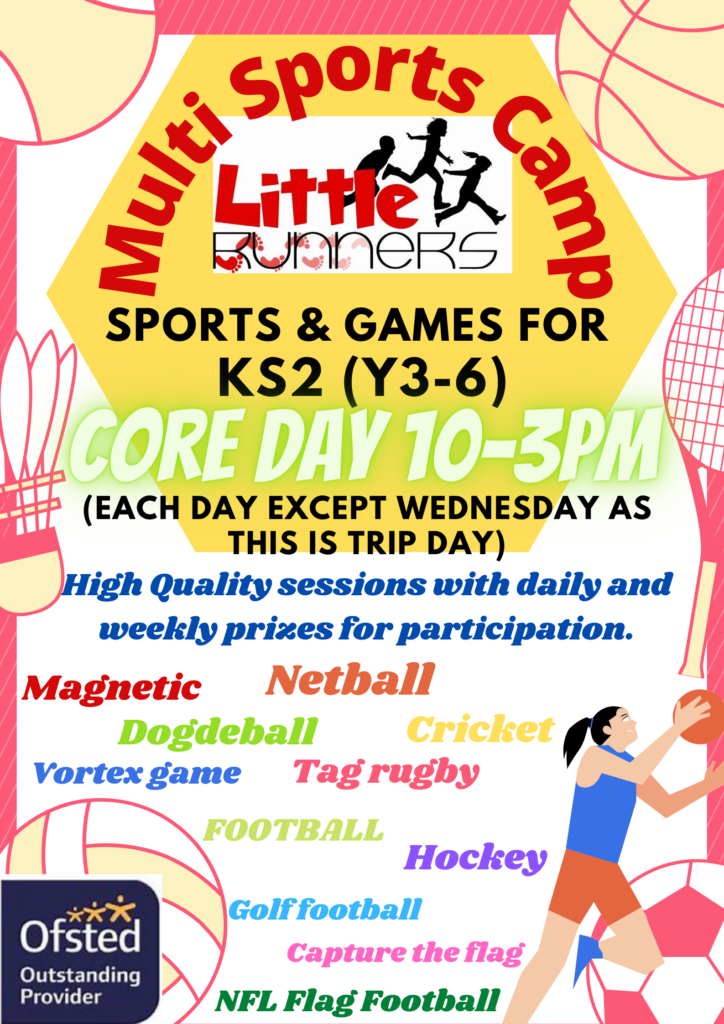 Multi-Sports will only run each day, EXCEPT WEDNESDAY'S during the Summer holidays, (as this is trip day).
MULTI-SPORTS WILL RUN on the final WEDNESDAY 31st AUGUST, as there is no trip that day.